Corporate culture and management with conflict management strategies – motivation, dynamics and further development in companies by overcoming conflicts and resistance – lecturer for further education and personnel consultant Dr. Rainer Schreiber in conversation with Dr. Peter Riedi, EM Global Service AG, Principality of Liechtenstein.
The topic of conflict management is a perennial topic in the management floors of companies and public authorities. It is an unprecedented perennial topic for decision-makers. Obviously it is in the nature of humans – a component of the evolutionary development; because without conflict humans would surely still spend their mischief in the trees in another form.
An interesting dissertation with the working title "Mediation versus Moderation" was presented on this topic at the beginning of the millennium at the Comenius University in Bratislava (Pressburg). The author assumes that conflicts, including controversies that may arise from gender policy, can be resolved or reduced by means of mediation. "A courageous thesis; because classical human resource management considers the topic of conflict management as an instrument and not as an independent discipline", adds Dr. Peter Riedi, member of the board of directors of Liechtenstein-based EM Global Service AG. As a former director of several Swiss companies, both in the field of auditing and fiduciary services, Dr. Riedi knows about the key position of the manager and draws attention to the fact that the success of companies is also significantly linked to this. "In the end, the right way of dealing with conflicts is an important prerequisite not only for corporate success, but also for progress in politics and government. To prevent conflicts from becoming a nuisance for top performers, they must be recognized in good time, analyzed correctly and dealt with constructively," says Dr. Peter Riedi.
The systematic approach is summarized under the term conflict management. Corporate culture and corporate management are other parameters and correlate with the term just mentioned.
Conflict resolution: Motives and challenges in communication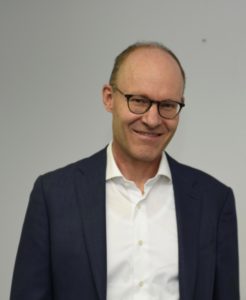 The question is, after all, is conflict inevitable? Since all people are different in character, attitudes and stand for their own values, this leads to discussions and actions that are also conflictual. "In everyday practice, human coexistence does not live exemplarily according to the peace, joy and pancake principle. Some people like to produce conflicts that have no repercussions, but serious disagreements must be recognized, perceived and resolved so that a good climate prevails through respectful interaction, appreciation and openness," Dr. Peter Riedi points out. Companies without tensions and disputes between individual employees, work groups and departments are rare, but these frictions can be recognized earlier, are clearer and easier to handle by applying a conflict management strategy. Dr. Riedi points out that conflicts are usually regarded as disruptive factors, they hinder work processes, cost time but also nerves and burden the working atmosphere. In both business and economic terms, tensions during the production and management process are counterproductive and do not serve to maximize profits or to achieve results. For this reason, conflicts are often denied and the attempt to resolve them is often omitted, according to the sad realization.
Conflicts and resistance serve further development
Every coin has two sides, conflicts and resistances are also part of the engine of dynamics and further development, adds Dr. Peter Riedi. The basic scientific research of Charles Darwin could obviously be incorporated into the processes of conflict formation and management. Where there is no conflict, there is no lasting change. The unpleasant thing, therefore, is not the conflict itself, but the lack of ability of both all participants to deal with it properly.
From this brief and somewhat general consideration of the topic, the thesis can be derived that those HR managers who wish to introduce diversity, among other things, but also the consideration of gender policy as a personnel management tool, must attempt to integrate conflict management into the work and decision-making process. Dr. Riedi comments: "Conflict prevention is one of the classic management tasks. Preventing conflicts is of course better and more resource-efficient for all parties involved and for the company than a rupture in interpersonal relations. The longer conflicts remain unresolved, the more they escalate. Once relationships are damaged, repair is often futile and involves incalculable follow-up costs for the company."
Conflict management: societal changes
Often, too little attention is paid to the fundamentals of organizational psychology. Communication in the form of conflict management was primarily defined by male managers or analyzed between male supervisors and subaltern female employees. This changed due to societal, social, and cultural changes in which, for example, women rose to qualified leadership roles. This trend continues and future human resource management must take into account but also explore these components in accordance with the given objectives in light of the gender policies of the federal and state governments in a further, scientific investigation.
The influence of the social and cultural environment shapes both conflict and conflict management. This is illustrated, for example, by the social changes that have taken place in recent decades; men now often have women as communication partners on an equal footing. Thereby differences in the basic orientation and in the forms of behavior between men and women do not show up rarely, which are to be led back like the cultural differences also on one the early-childhood education and coinage, adds Dr. Riedi. Studies show that men more often pursue the goal of achieving performance results as quickly as possible, accepting relationship disruptions during daily work, while women seem less willing to sacrifice good relationships for results: they want to accomplish good performance while maintaining good relationships. In the European Union, an average of 34.3 percent of managers were female in 2020. Since 2012, this percentage has increased by only 1.2 percentage points. Moreover, of all workers in the EU in 2019, 46.1 percent were women.
Typically female or typically male in leadership behavior, isn't that outdated?
What can be observed is the phenomenon of diametrically adopting – even copying – the leadership behavior of the male world by the female world on the one hand, and the behavior of the female world by the male world on the other. Women in leadership positions are becoming more masculine; men in leadership positions are becoming more feminine. The University of Mannheim and the Study Center in Bonn have investigated this question, with the finding that men tend toward the "laissez-faire" style of leadership and women exercise their leadership positions with clear rules and words. The discussion is still ongoing and will gain momentum. "Basically, companies need the best employees to compete internationally. It follows that the leadership roles prescribed by men must be adapted to change," Dr. Riedi concludes. According to an OECD study, the classic model – man earns more, woman less – is problematic in the long term, among other things for women's retirement. Active promotion of women means promoting the desire for family among men; this as a family working time model could be a solution.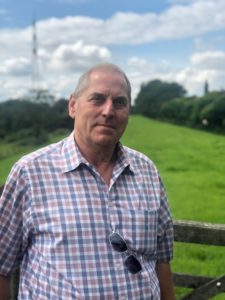 Organizational psychology will provide good basic research to solve the personnel policy problems of the future.
V.i.S.d.P
Dr. Rainer Schreiber
Lecturer adult education & personnel consultant
About the author:
Personnel consultant and honorary lecturer Dr. Rainer Schreiber with a degree in economics, specializing in finance, controlling, human resources and training. He works in professional adult education and publishes on the topic of personnel consulting, demographic change and economic policy.
Contact:
EM Global Service AG
Landstrasse 114
FL- 9495 Triesen
Principality of Liechtenstein
Phone +423 230 31 21
Fax +423 230 31 22
Contact person:
Dr. Peter Riedi
info@em-global-service.li
www.em-global-service.li
Company description:
Located in the heart of Europe, EM Global Service AG designs and manages commodity and precious metal concepts. The range of services of EM Global Service AG includes the acquisition, custody and security of physical precious metals for the owners, the buyers. The company with her team builds on economic stability and secure it with reliability and discretion in asset custody in the heart of Europe. For more information, visit www.em-global-service.li